Sakai City
Sakai city is located about 30 km south from the center of Osaka with an area of 149.99km2and population of about 838,213 (as of 12/1/2009). The city is well known for a wide variety of traditional crafts such as kitchen knives and incense sticks. it is also famous as a birthplace of Sen-no-Rikyu, a tea ceremony master and Akiko Yosano, a poet who established Japanese romantic style from late 19th to early 20th century.
There are many historical places you can explore and enjoy: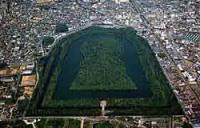 Nintoku ryo Tumulus
The largest keyhole-shaped tumulus in Japan with a length of 486 m and a width of 305 m is believed to be the tomb of the 16th Emperor, Nintoku.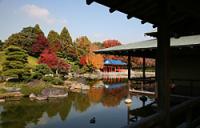 Japanese Garden in Disen Park
A traditional Japanese garden with refined simplicity and serene beauty. Enjoy the exquisite landscape that changes its face every season.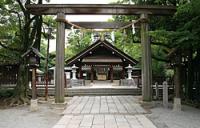 Otori Shirine
The main hall of the shrine is one of the ancient shrine architectures. It was built to enshrine a swan believed to be the reincarnation of Yamato Takeru, a hero of Japanese myth, and is famous for various kinds of trees and the beautiful iris garden.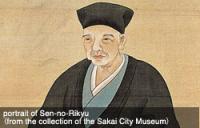 Japanese-style Confectionery
As the city is a birthplace of Sen-no-Rikyu, a tea ceremony master, Japanese-style confectionery (Wagashi) was developed along with the history and prosperity of the tea culture. There are many traditional sweets shops in downtown.